Join us Sunday, October 18 from 5 – 7 p.m. for the Forest Hills Annual Fall Family Picnic. The picnic will again be held in the 2800 block of Canterbury (the dead end on east side of Wellington).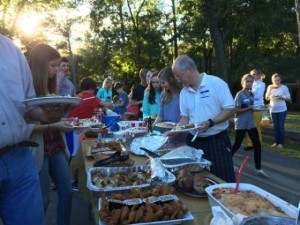 Each family is asked to bring two dishes sufficient to feed 8 people.
The neighborhood association will provide beverages (enough to go around!), tables, cloths, paper and flatware.
Tell your neighbors to come along. Hope to see everyone there!
In the event of rain, the Fall Family Picnic will be moved to Sunday, October 25 from 5 – 7 p.m.
Venue: 2800 block of Canterbury